Science Standards Covered This Year:

1st Trimester:
Understand that the Earth's systems influence climate and weather
Identify, understand and describe energy throughout the ecosystem

2nd Trimester:
Identify, understand and describe matter and Its Interactions
Describe and model the forces involved with motion and stability

3rd Trimester:
Describe and model Earth's place in the universe
Understand how humans impact their environment

Throughout all Trimesters:
​Understand the engineering design process

Although these are the standards that are covered, the grades will be for the entire trimester and in the form of percentile grades. Example: 93 A-

We are currently learning about matter.
---
The Earth's Biomes
The Human Footprint…. Click on Image for videos
Helpful Study Videos
Powered by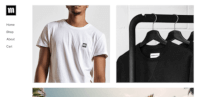 Create your own unique website with customizable templates.